Accommodations - Hostel Indigo - Šibenik - Croatia



We are offering guestrooms with 4 beds and shared toilet.
Hostel is offering wireless internet access, air conditioned rooms, wardrobe with padlock...
All the guestrooms have ocean view.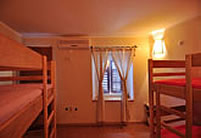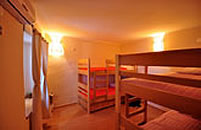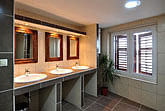 Next to the reception there is an information desk. Opening hours are 08:00 to 22:00
Check out time is untill 10:00. Check in is untill 22:00. You will receive your key upon arrival that will give you unlimited room access 24 hours a day. We are more than happy to provide you with additional services including, but limited to laundry services, outing ideas, cab services, etc.